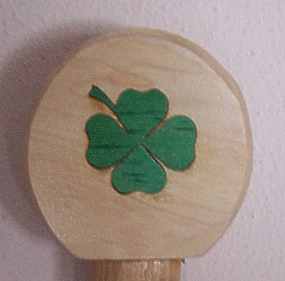 Four Leaf Clover 404
SKU: 404
This is a Birch four leaf clover engraving.  It can be engraved on a topper which is 2.5 by 2.5 by .75 inch, It has a bolt thread to fasten to the walking stick.  It can be applied to any of our topperless walking sticks Or it can be engraved on any of our canes. if you want it on both sides of the item you need to order 2 of them.
Could not load product information
We use USPS Priority mail shipping on all of our Items, unless other wise specified.